Piano Faculty: FLECK, YUBIN KIM, CATHY PESCEVICH KREPLIN
Instruments/areas of study: piano, integrated with music theory – all ages and levels.
Styles: Classical, jazz, collaborative (accompanist), improvisation.
Class format: Individual and group lessons; classes and workshops.
Teaching artist Cathy Pescevich Kreplin, Co-Director of Ascencion Music Academy.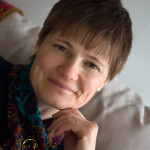 Teaching philosophy: "Thank you for visiting my piano instruction page. I look forward to talking with you about our shared heart's desire – music! Together, we will cultivate your musical mind. Serious music students of all ages are welcome!
Piano and Theory: Beginning, intermediate, advanced and returning piano students, self-taught musicians, amateur music directors, budding composers and arrangers, later-life music beginners, home school and private school groups – come one, come all. Experience everything you always wanted to know about playing the piano and making music at the keyboard, but weren't sure how to ask! Individually-styled lessons let you begin or deepen your musical discovery. Drawing from Albergo, Abersold, Beale, Boyd, Faber, Glover, Hanon, Manus, Thomson and other recognized masters, I adapt the method to suit the individual student or the group. In addition, my teaching is influenced by the work of Jacques Dalcroze (Eurhythmics), Karl Orff, Zoltan Kodaly, and by The Royal Conservatory Music and ABRSM standards. To learn more, please see my bio." 252-955-0706
Fleck
Teaching philosophy coming soon!
Yubin Kim
Teaching philosophy coming soon!