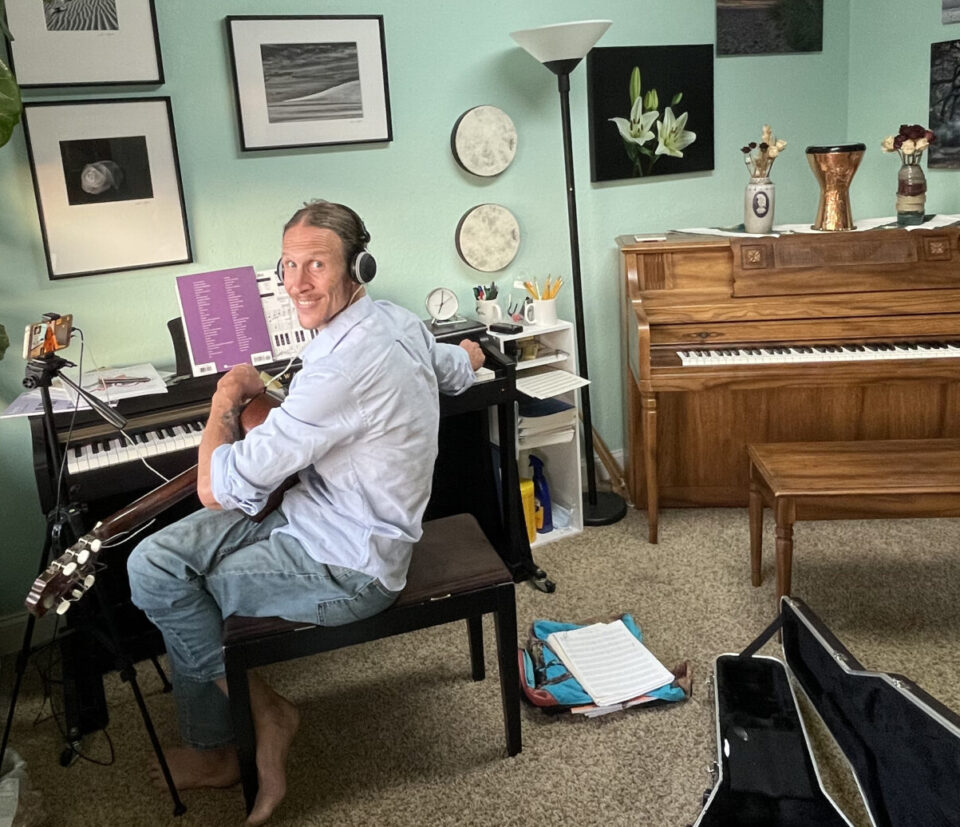 Fleck, pianist, guitarist, folk instrumentalist, Recreational Music (adults), and Small Fries children's class.
Background
I play and teach piano, guitar, hand drums, dulcimer, ukelele, and am generally a global citizen of the musical world. As the only piano tuner on the beach, I not only enjoy working on pianos but I loves to play them, too! I graduated with a degree in music education from the University of New Hampshire and am a Registered Piano Technician with the Piano Technician's Guild.
Around town
Fleck has served our local community for the past decade as a church and wedding pianist, by playing for both rock and jazz bands, and by accompanying musicals for Theatre of Dare. You can also find Fleck leading drum circles around town, or playing a variety of other instruments for local yoga studios. Check out the Bohemian Song Society Community Drum Circle, held every last Friday evening at Dowdy Park in Nags Head.
Keeping it fresh
Fleck continues to grow as a musician by attending workshops led by the likes of Victor Wooten and Anthony Wellington. As a lifelong learner of music, he recently studied classical guitar, and Musikgarten, to stretch his comfort zone. This, he feels, helps to maintain a beginner's mindset, to better relate with students of all abilities.