Instruments:

Guitar, all styles

; Ukulele; Lute;
All Styles: classical, jazz, pop, rock, folk (fingerstyle), blues.
Class format: individual private lessons; group classes; workshops.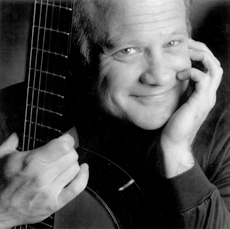 From Gordon Kreplin: Thank you for visiting my music instruction webpage.  I look forward to learning about music together with you! I offer lessons in guitar, plus lute and ukulele, at our beautiful Outer Banks locations in Kill Devil Hills. All ages and levels of serious music student are welcome.  In my studio, here is what you will learn:
Guitar Beginners
are introduced to basic skills applicable to further development in classical, jazz, folk, rock, blues and pop styles. These essential skills include how to tune and hold the guitar, strumming, basic finger styles and reading music. For students 7 years old and above. Younger beginners (under 7) may be accepted after initial assessment of readiness.
Intermediate
level students further their instruction, in note and folk tablature reading, strumming, finger picking styles, chord building and chord progressions. As well, we study basic music theory for the guitar.
Advanced
level students receive comprehensive instruction and repertoire is expanded with more advanced study of music theory. For those interested in pursuing music studies at the university level, college preparation is undertaken. Also,  jazz progressions, improvisation, arranging, singing while playing, and much more, are covered.
To learn more about me, please see my bio. Call me at 252-207-3868."